In a world of generic fasteners and gimmicks, choosing a quality product for your cable management needs can be tough. Fortunately, with Rip-Tie, you know you are buying the best products on the market. Take the new Rip-Lock Cable Wrap for instance. With patented technology, this popular product locks onto a cable permanently. It also installs quicker and easier than the Original Cable Wrap.
Quality Backed by Data & Experience
Because of this product upgrade, Rip-Tie's products continue to offer durable construction and great value. For starters, we use VELCRO® brand hook-and-loop fasteners that are 100% made in the USA. Along with product testing data, our 30+ years of experience make us confident each strap will last you 10 years. One consumer even told us he's had one on his cable since 1992!
Our long-time customer list is filled with some of the most demanding, top tier of professionals in fields like film production, the military/government, and manufacturing.  
Impressive, Tested Strength in the New Rip-Lock Cable Wrap
Rip-Tie's new Rip-Lock Cable Wrap has the tested strength of 10,000 release cycles. It also contains a thick machine-woven nylon fiber, so it can outlast any generic strap on the market. Our extremely durable cable wraps are known for lasting 10 years and more and can stand up to extended wear in many different kinds of environments.
Clean Up Clutter with Quick & Easy Cable Wrap

When working on a project that requires you to detangle or bundle cables, you can count on the new Rip-Lock Cable Wrap. Rip-Tie's quality products help you arrange the cabling around electrical equipment quickly and easily. You'll be happy with the amount of time and space you save. When we talk about taking proper care of your expensive cables while looking like a professional, this is what we mean.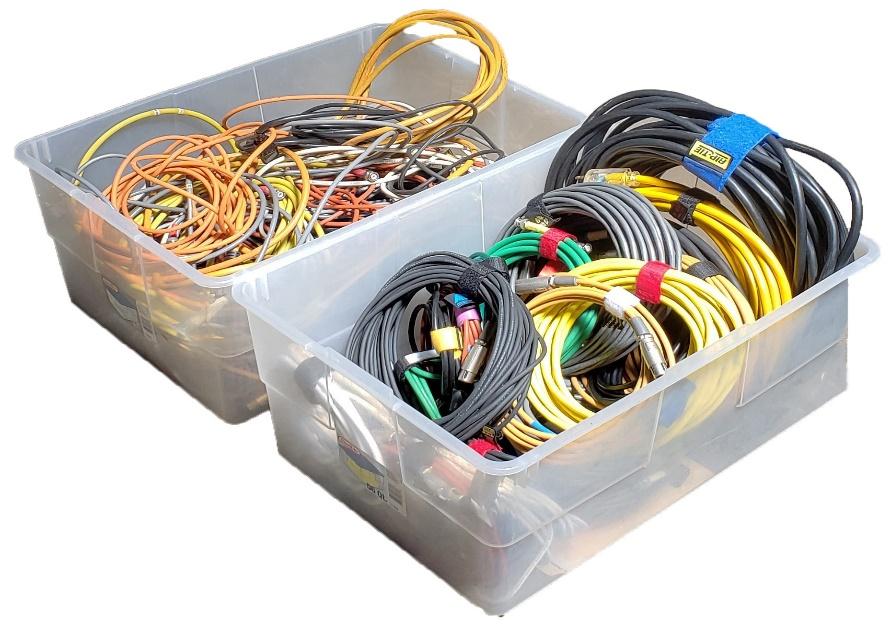 VELCRO® is a registered trademark of Velcro Industries B.V.