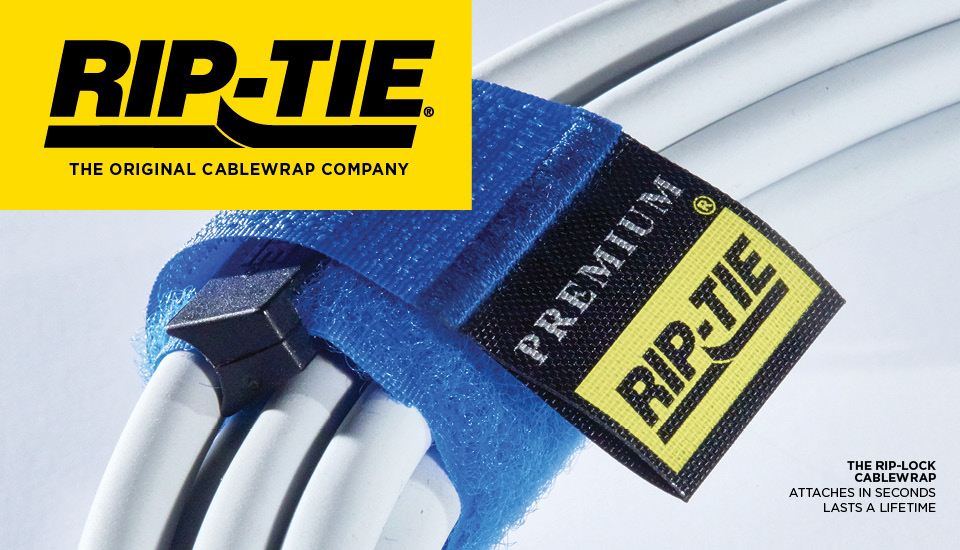 OUR CABLE MANAGEMENT PRODUCTS
For 30 years, Rip-Tie's patented cable wraps and tie wraps have been the industry standard in cable management.
PREMIUM CABLE WRAP SERIES
10,000 release cycles

The professional choice for daily use

Lasts over 10 years in heavy rental duty

Quick release pull tab

Unique attachment options

Made from genuine VELCRO® brand hook and loop material
ECONO CABLE WRAP SERIES
2,000 release cycles

Rounded end for easy release

Designed for occasional use and economy
LIGHT DUTY REUSABLE CABLE TIES
200-300 release cycles

Ideal for non-demanding cable management

Double sided VELCRO® brand hook and loop material

Great replacement for single use tie wraps

Low cost
Some Words From Our Clients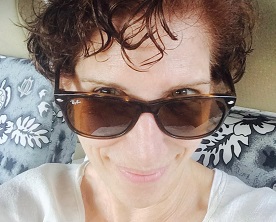 I have been fortunate to use and depend on Rip Ties for over 30 years. Early in my cinematography career in a camera rental house, I worked with their already efficient "first generation" Velcro cablewraps. It is exciting to see something good only get better!

Rip Ties continue to be the right tool for the job. And their creative usage is expanding into so many different fields of expertise with varying size, color, and specialty, and are limited only by your imagination. My only complaint is that others try to take them once they discover how wonderful they are!!
Rip-Tie International Partners
Rip-Tie Japan
Shodai Ogibashi Building 5th Floor
1-2-10 Ogibashi, Koto-ku, TOKYO
135-0011 JAPAN
Phone: (03) 6458-6300
Fax: (03) 6458-6311
http://www.riptie.co.jp
Email: info@riptie.co.jp
If you are interested in becoming a Rip-Tie Distributor, please call (800)348-7600 or email RipTieProducts@riptie.com. One of our team members would be happy to assist you.
Welcome to the Rip-Tie Team!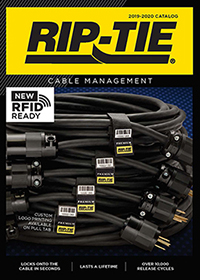 Our Current Rip-Tie Catalog!
The industry-leader in reusable cable wraps and cable ties.
Rip-Tie is a brand that is used in over 20 different markets, from Electronics/Datacom to Broadcasting, and heavy industry. We set the standards! Rip-Tie cable wraps and cable ties have been the products that other companies have tried to copy for the last 35 years. While cable management is the primary use for Rip-Tie products, it is certainly not the only use, and people from every industry have found Rip-Tie's patented cable wraps to make a huge difference in their lives. From Rip-Tie's high quality tie wraps for professional use to their light duty reusable tie wraps that are low cost and perfect for home use, Rip-Tie has many different product options to meet your specific needs. Rip-Tie offers custom fabricated straps made from the strongest VELCRO® brand hook and loop material.
Perfect for everyday solutions, Rip-Tie Premium Cable Wraps are also useful for long-term use.  The high quality VELCRO® brand hook and loop stands up to rugged use. With Rip-Tie's premium cable wraps you can get up to 10,000 release cycles. This makes Rip-Tie cable wraps perfect for both professional demand and use around the home.
Home users can implement Rip-Tie cable ties to organize offices,  entertainment systems,  kitchen spaces, bathrooms, garden areas and use on power tools. Rip-Tie customers are continuously finding new ways to use Rip-Tie cable ties to help make their lives better organized and clutter free.
Professionals in Lighting, Audio, Film Production, DJ's, Musicians, Mechanics, Machinists – any perfectionist who knows the value of organized neat cable management choose Rip-Tie as their go-to solution for all their organizational needs. If you work in the tech field, you will find that Rip-Tie cable wraps and custom straps help to make your cable management have a much more professional appearance, and much faster and easier to use. With the patented quick-release pull tab, you do not have to worry about struggling to undo your cable wraps, they can be released with one hand.  Since Rip-Tie uses authentic VELCRO® brand hook and loop, you can be confident that your cable wraps will not accidentally become undone.
Rip-Tie offers many different options to accommodate your cable management needs. If you are looking to manage your office and want to organize the computer cables, the CableCatch might be the perfect item for you. If you work on lifts or ladders and need hands-free cable storage close at hand, CableCarrier makes it easy to hang a spare cable from your belt.
If you need long-term solutions for organizing cables and gear or if you find yourself coiling and uncoiling cables regularly, Rip-Tie Premium cable wraps are a great option for many professionals. They have become the top brand in the industry … proven reliable over 35 years.  With color coding options, custom straps, cable ties with labels or even custom logo printed labels, you can further increase your level of brand exposure and organization.
From the professional field to home use, people from all over have come to love the versatility of Rip-Tie and the wide range of products offered.  Rip-Tie is great for times when you are traveling or when you need to organize your office or dorm room. Rip-Tie understands the importance of organization, especially when it comes to cable management and that is why many people find that Rip-Tie products are the best. Their low cost cable tie options make this handy tool for organization a great asset in any person's life.