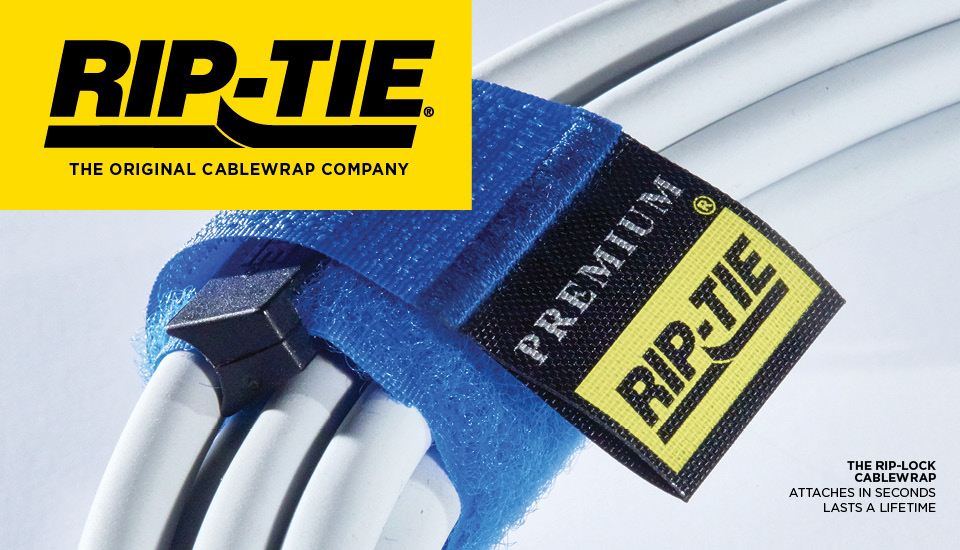 OUR CABLE MANAGEMENT PRODUCTS
For 30 years, Rip-Tie's patented cable wraps and tie wraps have been the industry standard in cable management.
PREMIUM CABLE WRAP SERIES
10,000 release cycles

The professional choice for daily use

Lasts over 10 years in heavy rental duty

Quick release pull tab

Unique attachment options

Made from genuine VELCRO® brand hook and loop material
ECONO CABLE WRAP SERIES
2,000 release cycles

Rounded end for easy release

Designed for occasional use and economy
LIGHT DUTY REUSABLE CABLE TIES
200-300 release cycles

Ideal for non-demanding cable management

Double sided VELCRO® brand hook and loop material

Great replacement for single use tie wraps

Low cost
Some Words From Our Clients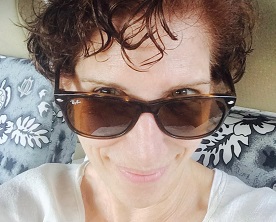 I have been fortunate to use and depend on Rip Ties for over 30 years. Early in my cinematography career in a camera rental house, I worked with their already efficient "first generation" Velcro cable wraps. It is exciting to see something good only get better!

Rip Ties continue to be the right tool for the job. And their creative usage is expanding into so many different fields of expertise with varying size, color, and specialty, and are limited only by your imagination. My only complaint is that others try to take them once they discover how wonderful they are!!
Rip-Tie International Partners
Rip-Tie Japan
Shodai Ogibashi Building 5th Floor
1-2-10 Ogibashi, Koto-ku, TOKYO
135-0011 JAPAN
Phone: (03) 6458-6300
Fax: (03) 6458-6311
http://www.riptie.co.jp
Email: info@riptie.co.jp
If you are interested in becoming a Rip-Tie Distributor, please call (800)348-7600 or email RipTieProducts@riptie.com. One of our team members would be happy to assist you.
Welcome to the Rip-Tie Team!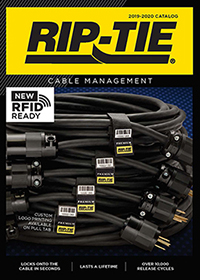 Our Current Rip-Tie Catalog!